My BP reading this morning was a whopping 116/95. Yikes. It's going to dip a bit more before it starts heading up again.
These numbers might be fabulous for the average joe, but I feel like I need to nap or, at the very least, have someone to carry me around.  Considering my initial readings of 220/180 back in 2014, this is a marked improvement so I'm not complaining. YAWnnnnn! 🙂
We had planned to hike the Lookout Trail today but after a short walk around the campground, we ditched that idea.   It was WAY more than I could handle.  Upon returning to the trailer, a little nanna nap (yes, that's for you Graham) was in order. I was asleep in under 30 seconds and out for a good hour.
It's going to be a very low key day.    So what was my dear Ron up to while I slept?   He whittled an Inuksuk of my very own as a keepsake of this beautiful week of camping.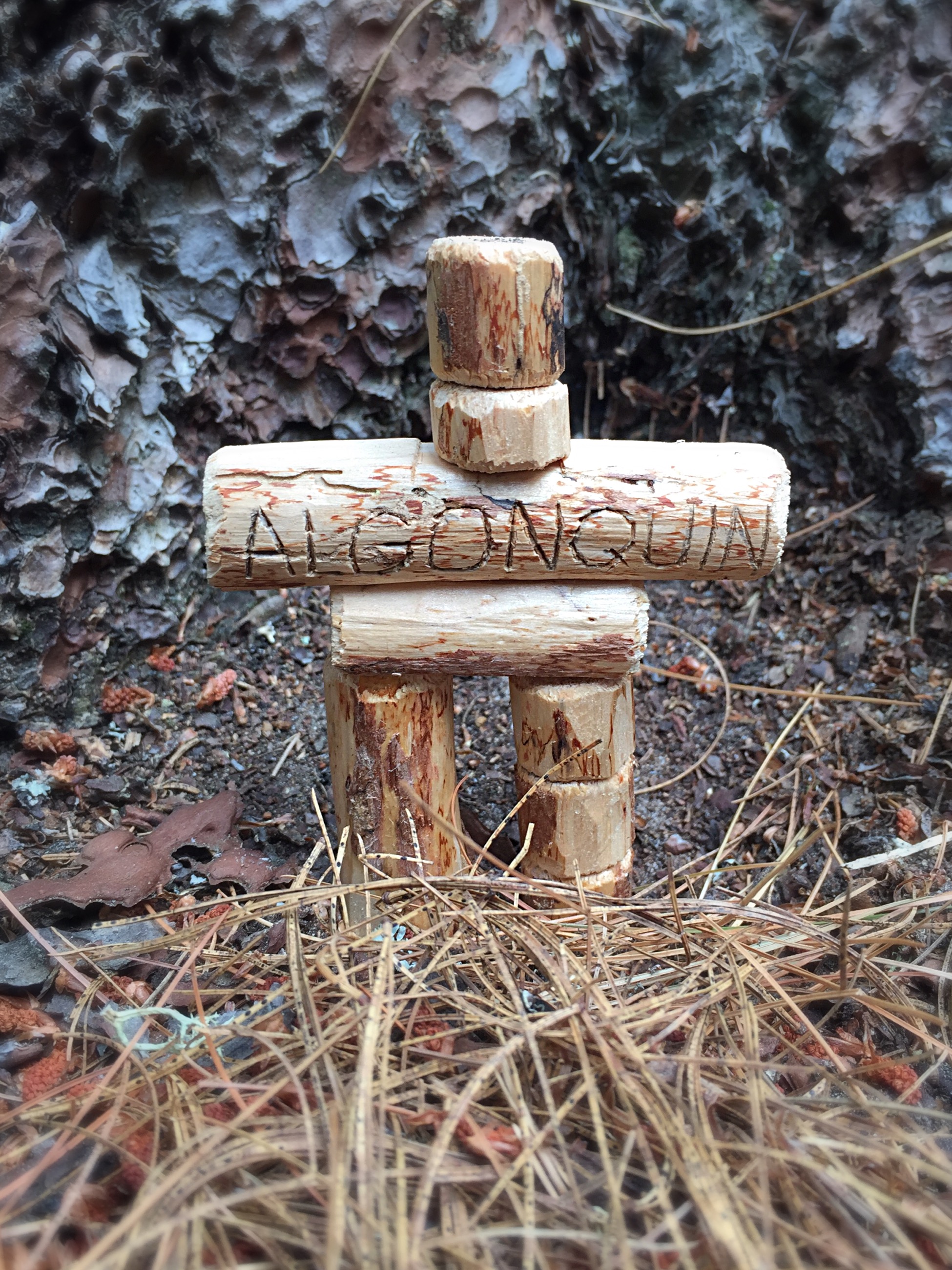 Love always,