I was chatting with a good friend over a steaming cup of coffee this past week, musing about the beautiful day, the events of the last week and the inevitable topic of mismatched socks and cutlery drawers came up.  OK.  Maybe not inevitable for some people.   I'll admit, my OCD is showing.
Firstly.  Socks are a mystery.  Honestly!  How is it possible there are so many mismatched soles out there.   Other than buying 365 similar pairs, then bringing out only 7 at a time, I'm not sure how to resolve this for the world.    An EPIC sock dilemma!
The cutlery drawer however…makes me crazy.   After a number of GREAT housesitting gigs, then a combined mismatched household, I couldn't take it a minute longer.   Every.  Single.   Fork/Knife/Spoon was donated to the local BFM.   I didn't even consider taking an afternoon to sort and match things up for the camping gear.  #passionateaboutcutlerynoapologies
I bought four sets.  Two for i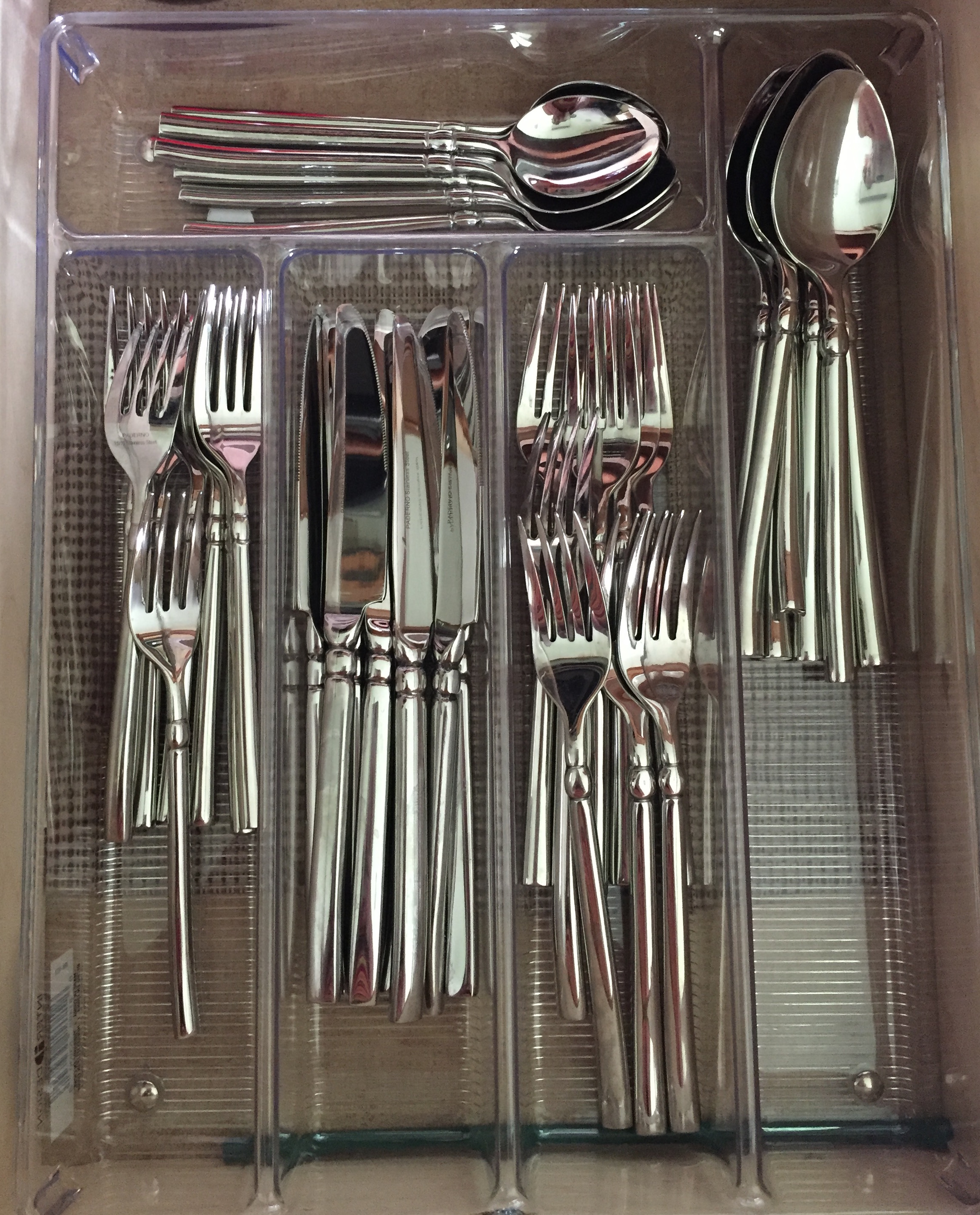 nside, two for the camping gear.  Done.   I put it off for so long that once I finally freed myself of the mess of the drawers, I couldn't believe I'd held on for so long.   There are definitely situations that time and energy can solve.    For me personally, this wasn't one of them.
All of this cutlery-drawer-freedom has allowed more time to contemplate the great sock dilemma of 2016.
Love always,

Shirly (Irene) Vanluling
shirly.vanluling@vintageconcierge.ca