Before I venture down this path let me just say, I continue to thank the good Lord for his watchful eye over this little sparrow.    It's been 23 years since my autologous bone marrow transplant and I'm grateful that I can clearly see His fatherly hand…protecting and guiding me to this day…this moment, with you.   Whoever "you" are.
So why tell a story that's 23 years old and counting?
A family member of a patient at Lakeridge penned a poem the other day about "Angels in Blue Plastic Dresses" and I've been thinking about it since.   It was a heartfelt outpouring of love and it captured perfectly the love I felt for my "angels in blue" who I still think of with great love to this day.   It goes further of course, to the doctors who, for some reason, choose this profession as their life's passion (Dr. Chiu) and for every medical professional in their specific disciplines that all played a part in my health and wellbeing.   Emergency, Phlebotomy, Nuclear Medicine, Radiology, Surgery, Recovery…all of them!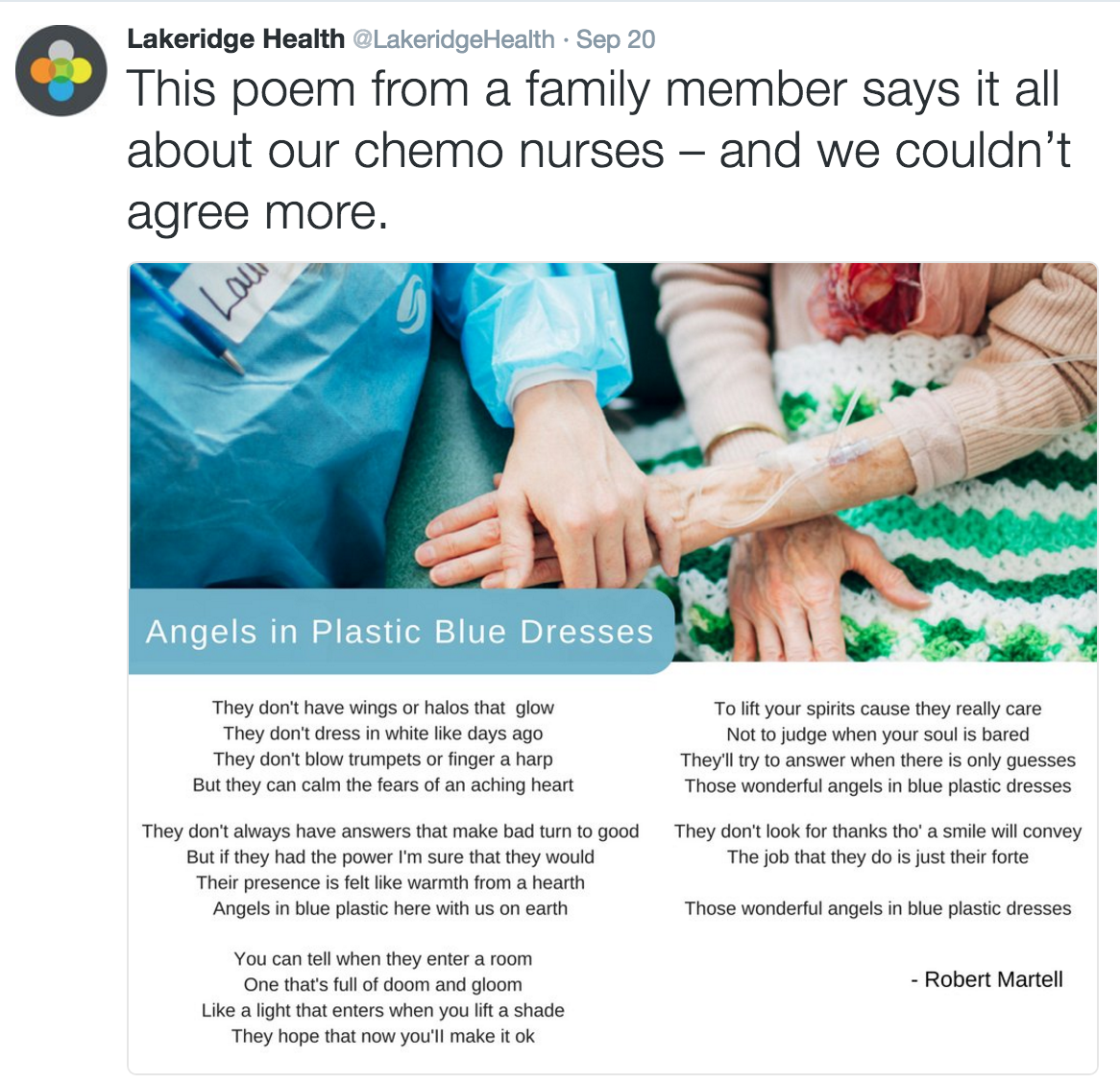 I tried to write daily during my transplant journey in 1993 and on the days I was too tired or sick to care; my mom filled in the blanks.  When finally we reached the other side of treatment days and home care nurses, I managed to compile all of my thoughts  into a nicely typed journal that I had planned to do "something" with.   Ok.  Now what?  I wasn't sure I should put it out in the world or if I even wanted to.   I did circulate a few copies here and there but honestly, just like my blog now, it was my way of dealing with it all, finding a way to put it perspective and then even getting to a point where I was grateful for the journey.
"if you don't learn anything in the valley, then the journey was just a frighteningly dark walk with no flashlight."
My second birthday is approaching on November 5th.   It's time to do "something."
Love always,

PS.   If you find Robert, would you kindly hug him and any family members that will let you?   I'd be forever grateful.