Ok, full disclosure, I don't REALLY love tuna. I HAVE however found a way to incorporate it in a way that I love into my THM lifestyle.  I steamed the sweet potato in the Instant Pot for 15 minutes, mixed a can of tuna with 2 laughing cow cheese wedges with garlic, italian seasoning and put the whole mix over a bed of spinach.   
Another great E!   🙂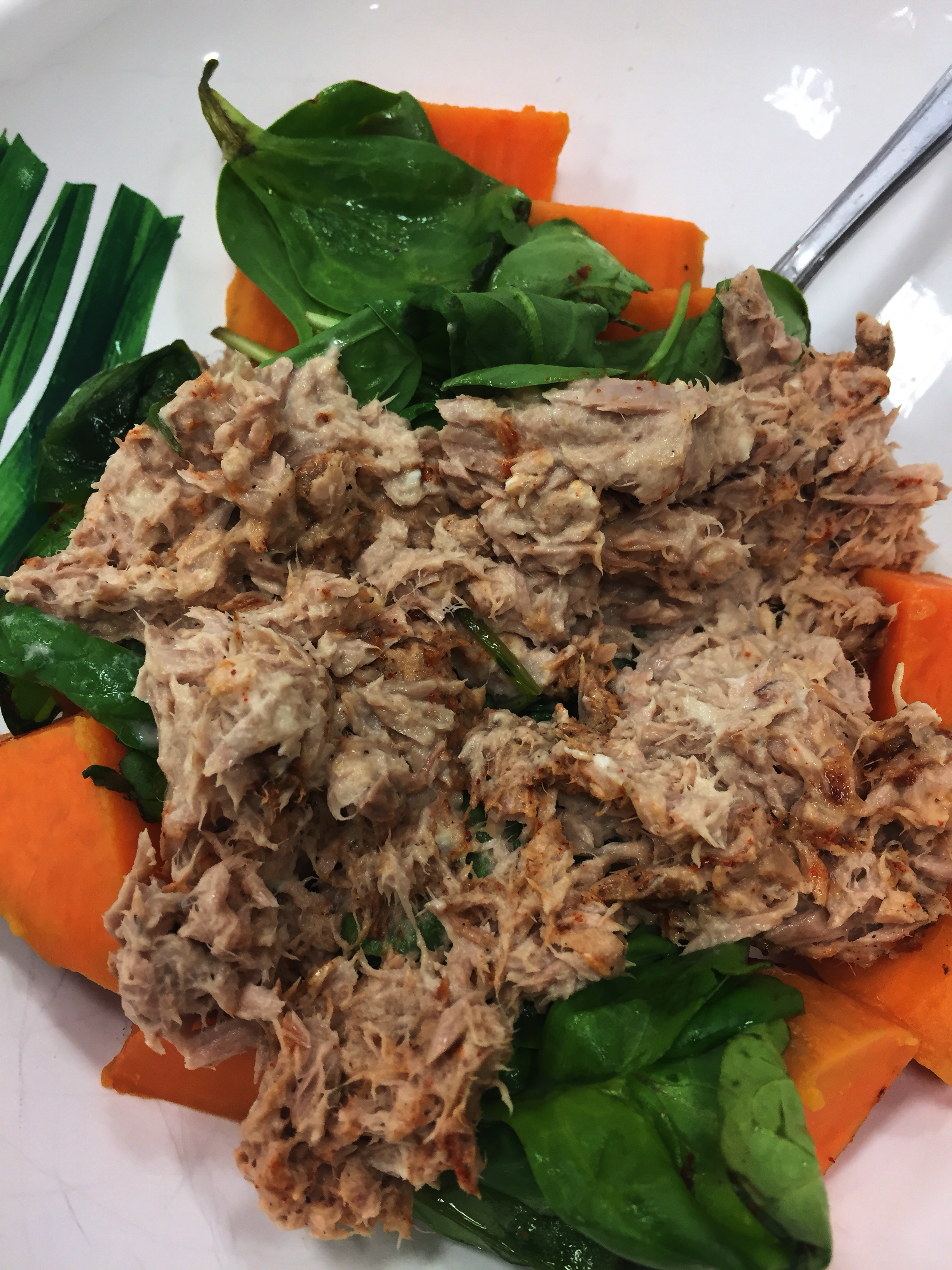 To learn more about THM, visit Trim Healthy Mama. I could go on and on (and I do to almost anyone that will stop and listen to me for five minutes).
Love always,