This is one of the easiest chowders around.  It serves about 6.
1 can of black beans (rinsed)
1 small can or corn (rinsed)
1 small sweet potato (cubed)
1/2 cup brown rice (rinsed but uncooked)
2 cups of chicken stock
taco seasoning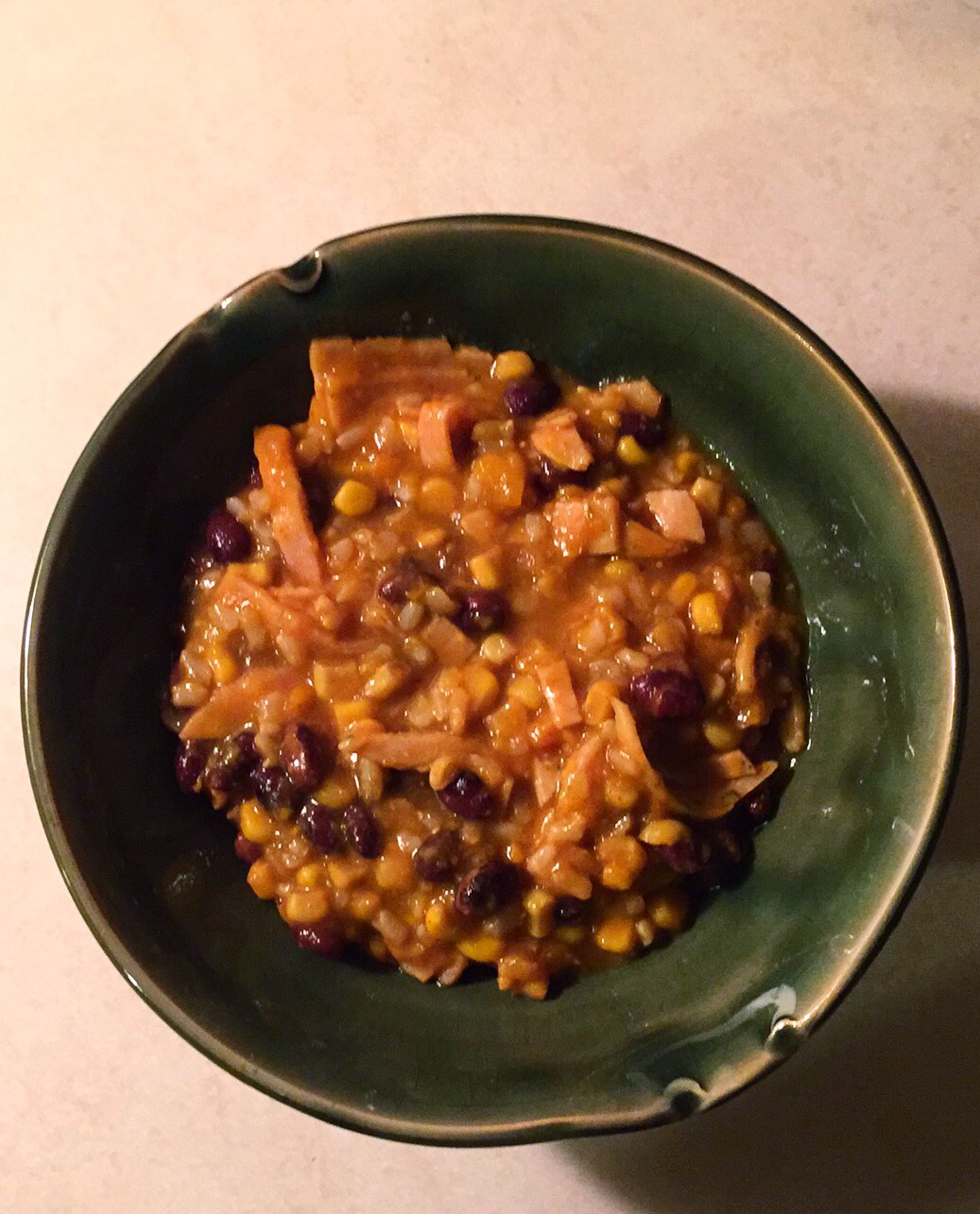 Add everything to the Instant Pot, then select Stew/Chili for 45 minutes.    Let it sit for 10, then release the pressure.   Stir to break up the sweet potato chunks, add low fat chicken if you like.  We did!  It was delicious!   Enjoy!
To learn more about THM, visit Trim Healthy Mama. I could go on and on (and I do to almost anyone that will stop and listen to me for five minutes).
Love always,