Oh TMH mamas!
I can check "IP Roast" off my list of "must try" and move it over to "Thursday"!!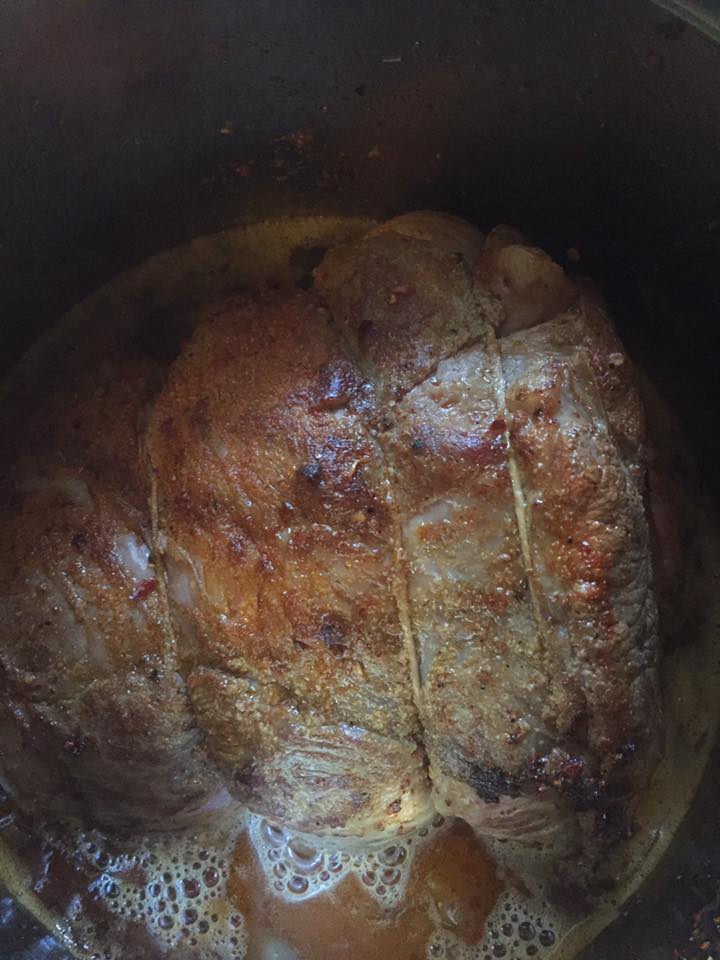 Lovingly add a dry rub to the roast. I used garlic, steak spice and sriracha. I had a bottom blade roast …about 3.5 lbs.
Press Sauté. Leave the lid off, let it heat up until the display reads HOT, then add bacon fat (3 Tbsp). Sear all sides of the roast, then remove it from the IP. Add onions while still in the sauté mode, wait until slightly brown then add a bit of stock to lift all the yummy bits from the bottom. Cancel sauté feature.
Return roast to the IP along with about 2 cups of stock. Pop the lid on, select "Manual" … 90 minutes. Ensure the steam vent is sealed.
Once complete, I let mine hang out for another 30 minutes in keep warm mode. I released any remaining pressure then removed the lid. It was nearly impossible to get the roast out of the pot without a slotted spoon. ❤️
Sauté mode again for a moment. I added my delightful friend gluccie to the juices for the gravy. Done. Delicious! The boys will be drooling over my loves lunch tomorrow!
Goodness…I may just have this for breakfast … instead of the cake I normally do!!!
Sending love for a lovely Sunday!
Love always,

Shirly (Irene) Vanluling
shirly.vanluling@vintageconcierge.ca