Bon Echo is our fav park ever.   I "grew up" camping here with my parents.  Ron and I walked hand in hand in the park as teenagers.  We were engaged at the point and it's only fitting that we get married there.   That's a topic for a whole other post!
Everything went well until.   Nope.   Just kidding.   Everything went really well!    THE only thing we purchased in town was a bit more junk food and a funnel with a flexible end so that we could add enough fresh water to shower and do a few dishes before we left.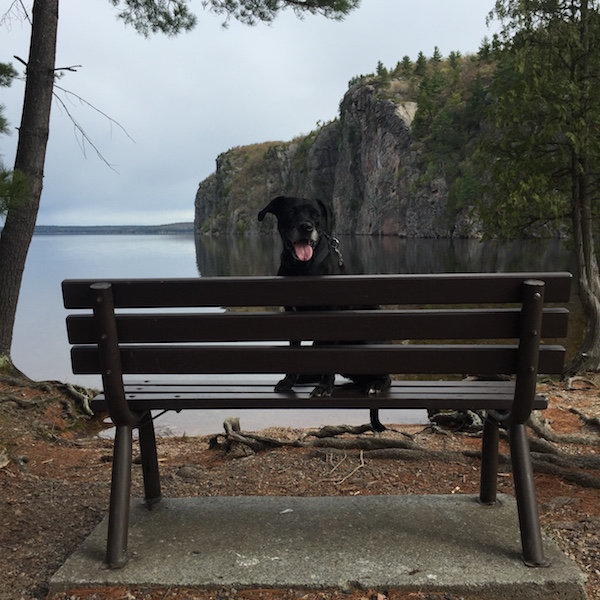 It was a beautiful long weekend.   The weather was "summer hot" for a May weekend and Roxy was in heaven.   Walks every day….swimming galore….chasing the ball….then a long nap, more food, then rinse and REPEAT!  Any off-duty time was spent on high alert as she guarded us from the evil squirrels and chipmunks that roamed the park.
So you might be interested to know what we packed into the fridge/freezer for 5.214 days of camping!    You might be disappointed to find out that we didn't devour smores…but it was even BETTER!     Tune in next time.    Its Trim Healthy Mama meets Bon Echo!
Happy packing and safe travels,
Love always,