ok, I've been baking bread for awhile and it was time for my first attempt at buns.   I love how the house smells when bread is in the oven.  It's like no other.
My first attempt was laughable.   They tasted FANTASTIC but the size of them had me in stitches once out of the oven.   One of these alone was sustinance for the day!    Next time, half the size would do just fine.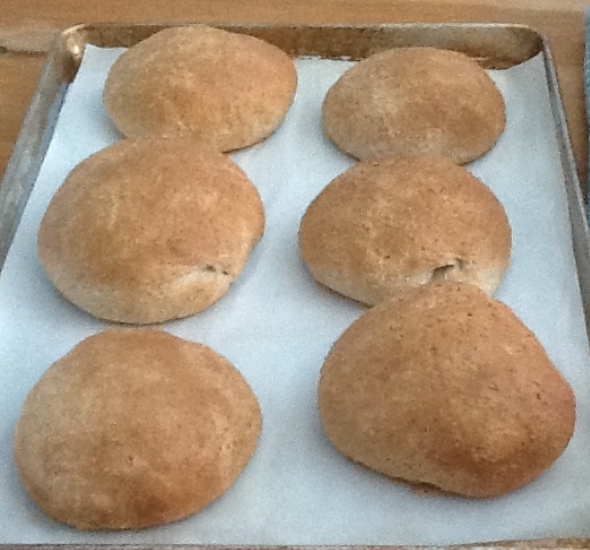 Sending you love, love, love!
Shirly