There's nothing quite like a day at the spa. It's even better when you can trade some "baking expertise" with a dip in the hot tub complete with a delightful cup of coffee and time with my sister.  OK, technically she's my cousin, but whatever.  Check out this beautiful space!  🙂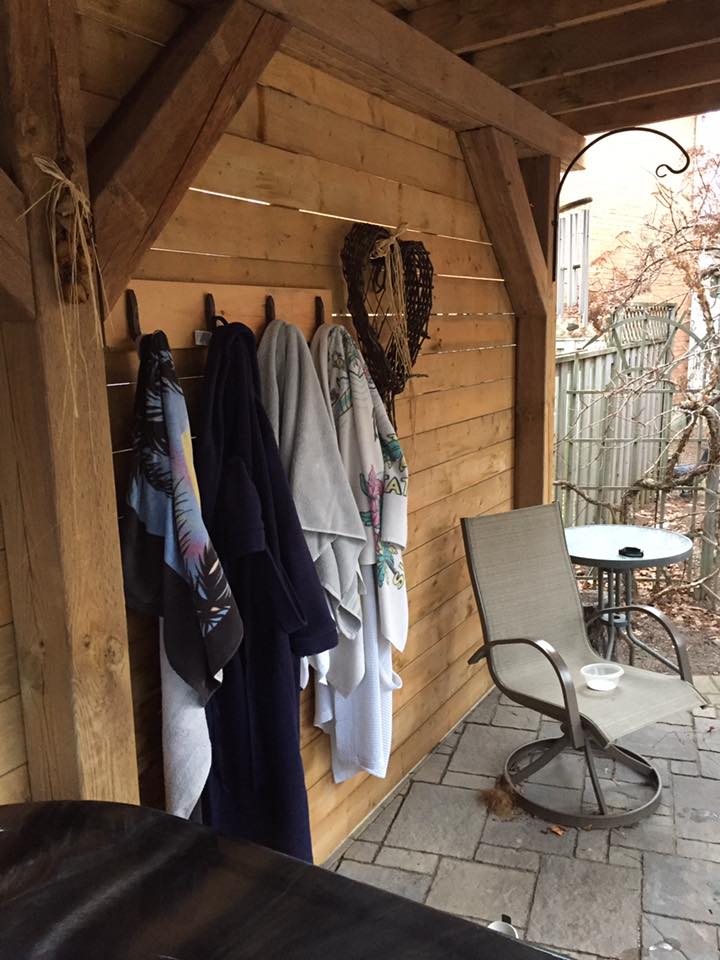 The introduction of Trim Healthy Mama to newbies is always fun (for me).  I feel like I've been plugged into a supercharged outlet of enthusiasm.  We spent the morning together, my sister and her beautiful daughter, and baked up a storm.  Truth be told, I didn't really do anything except for taste test with great enthusiasm!
You can find the recipe for the Cry No More Brownies on page 314 and the Raspberry Glosted Muffins on page 285. Isn't it amazing that food that looks and tastes THIS good is on PLAN?
If you want to learn more about THM, visit Trim Healthy Mama. I could go on and on (and I do to almost anyone that will stop and listen to me for five minutes).
Love always,