If you don't love boiled BB's…me neither!   Ugg!
I do have a raft of adorable little brussel sprouts in the fridge but be not dismayed!   Look at how yummy they look already!   Preheat your oven to 350.   Dig out that glorious cast iron pan, trim the sprouts and toss them in the pan with about 3 tablespoons of olive oil and a tiny bit of salt and pepper.  Into the oven they go for about 45 minutes.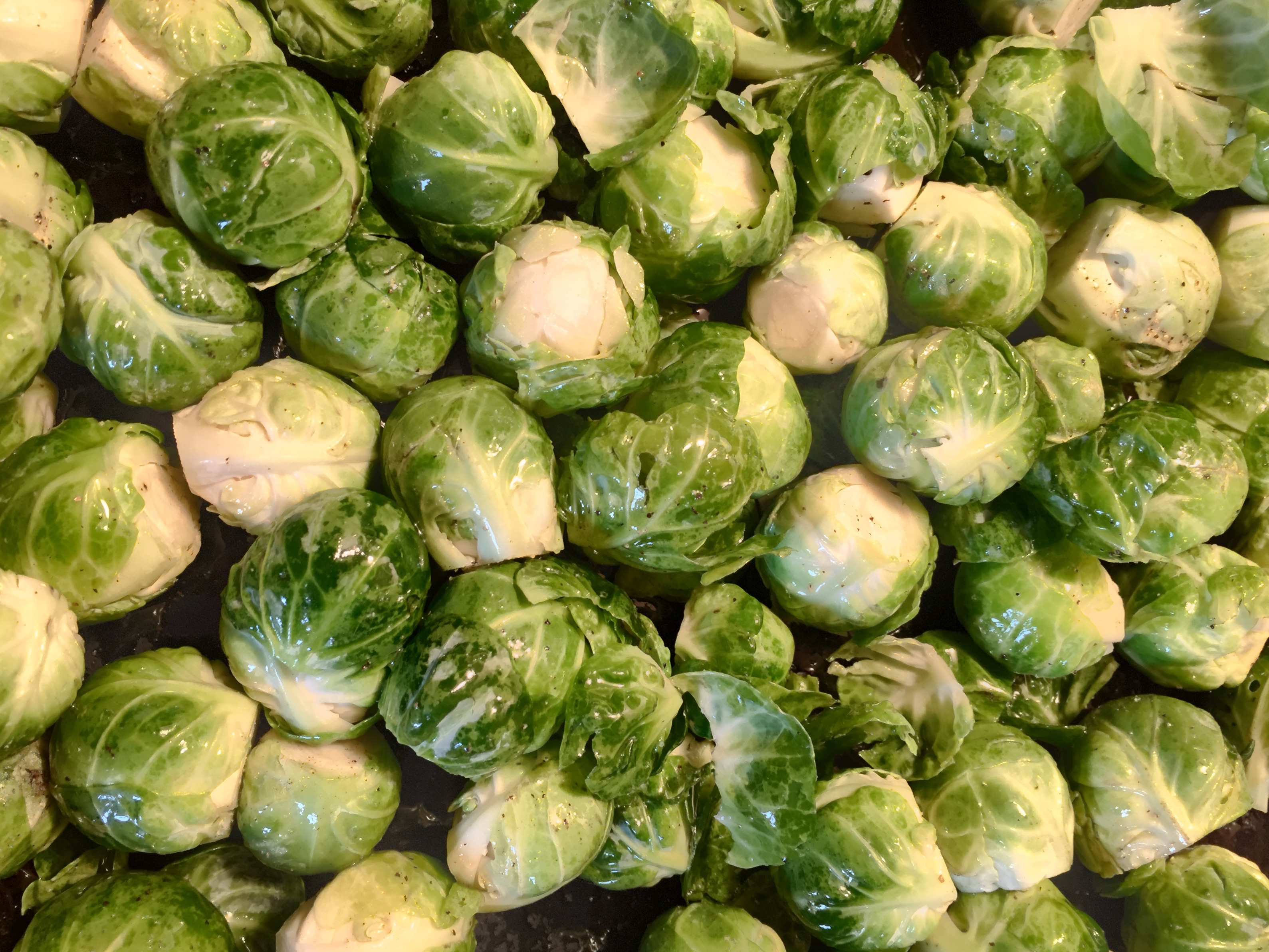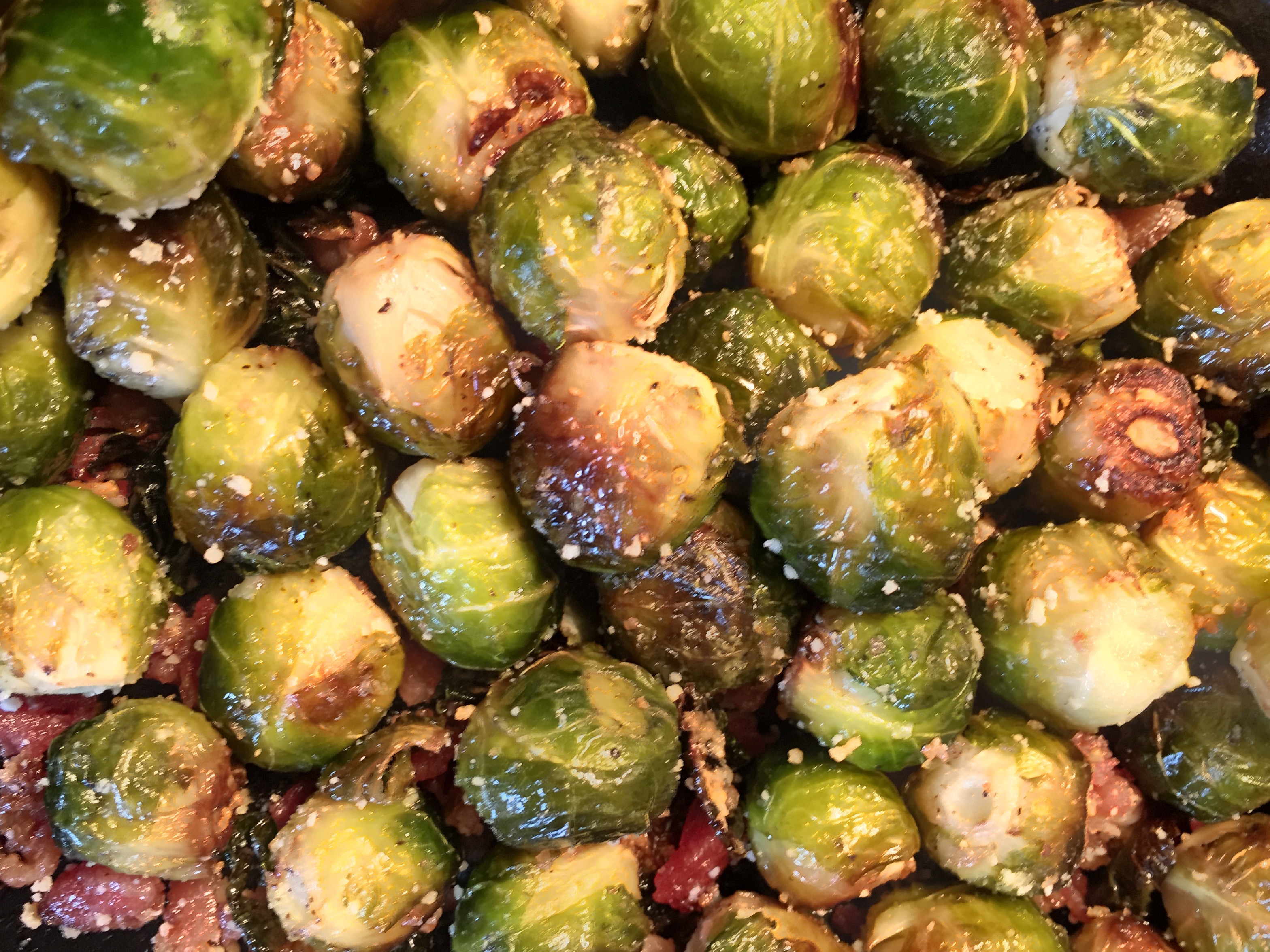 Be patient my child.  Check them at 45, then add some parmesan cheese, bacon bits and return for the last 15 minutes.
The best part of this side is the one-pan-ed-ness of it all!   Serve it up with any other THM S item, like grilled steak and chopped peppers or with Cheeseburger Pie…or…well, you get the idea.
Eat your vegetables!   Preferably with bacon.
Love always,