It's time to pack for a week away.  A good friend has just recently had surgery so my job upon arrival is to make sure she sits still!   It's been a long time since my last visit so I'm sure it won't be an issue. Feet up!   I'm so looking forward to it!
When it comes to packing, I've it down to a science after YEARS of travel.    I get a real kick out of the number of drooling airline attendants that nearly fall over trying to get a gander at my favourite carry on.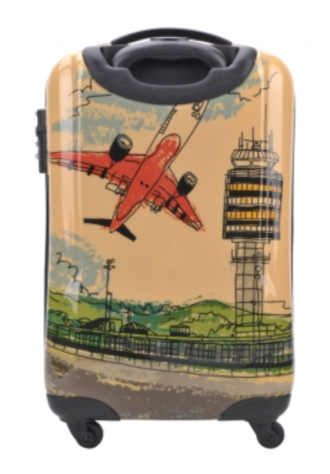 This trip will by via VIA.  🙂   I love train travel and given sufficient time, I'd take this mode of transportation over any other.   The food is fantastic, the seats comfortable and internet available for the duration.   
So, what's in my suitcase?    Well, you'll have to wait for my list and my travel tips in another post!     As I am having a little vacation, my blog will also take a little nap.   See you on the other side!
Sending you love, love, love!!!
Shirly