So my ever-ready, planner-type, love-of-my-life has a list of trailer tools and hardware that he has collected for our home away from home.  Check(list) this out!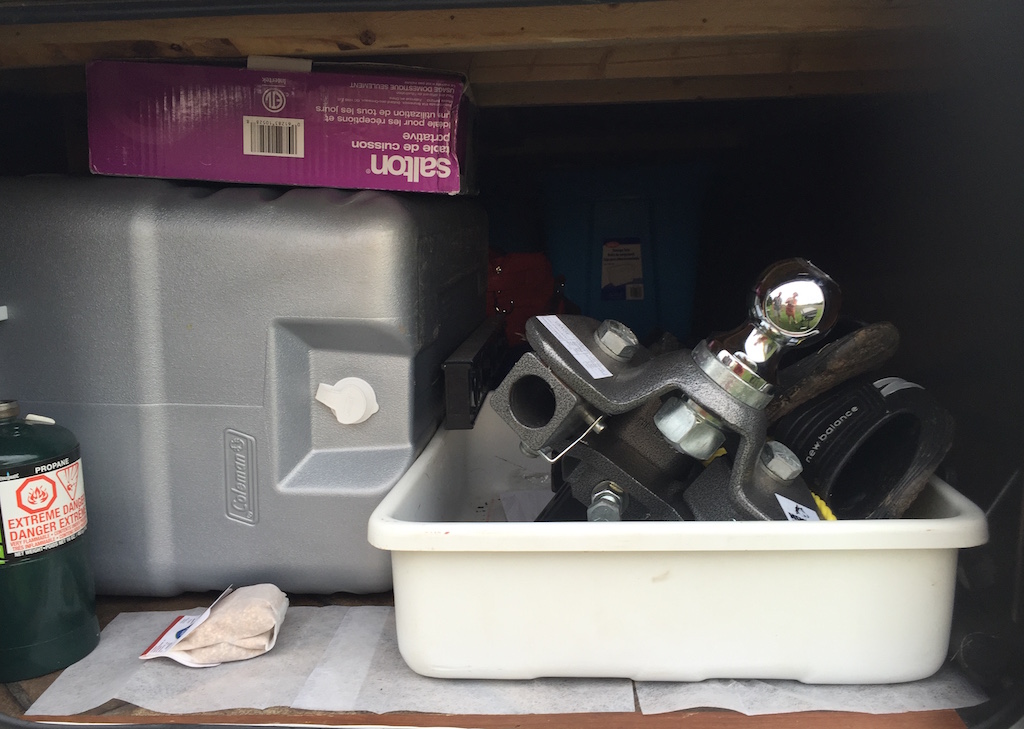 Trailer Tools and Hardware
Socket and wrench set. Check to make sure you have a socket that fits your trailers lug nuts and a breaker bar or length of pipe for leverage.
Hammer
Hatchet
Screwdrivers
Duct tape
Good Flashlight – if you want the best…check out Thrunite
Spare receiver bar lock pin and cotter pins
2 x 40 amp blade fuses
10 x 15 amp blade fuses
( spare fuses for towing vehicle)
Spare rear brake/ signal light bulb
Spare marker light bulb
Spare interior light bulb
Funnel
Fresh water hose
Level
Sharp knife
Gloves
30 amp to 15 amp adapter
High-quality extension cord
Extra 30 amp RV cable (50′)
Tube of roof sealant and caulking gun
Happy packing and safe travels!
Love always,