I added a few things for a rainy day.    I sort of hope this cupboard stays closed most of the time.  🙂
Boggle
Blokus
Rummicub
Triominos
Books
DVDs
Cards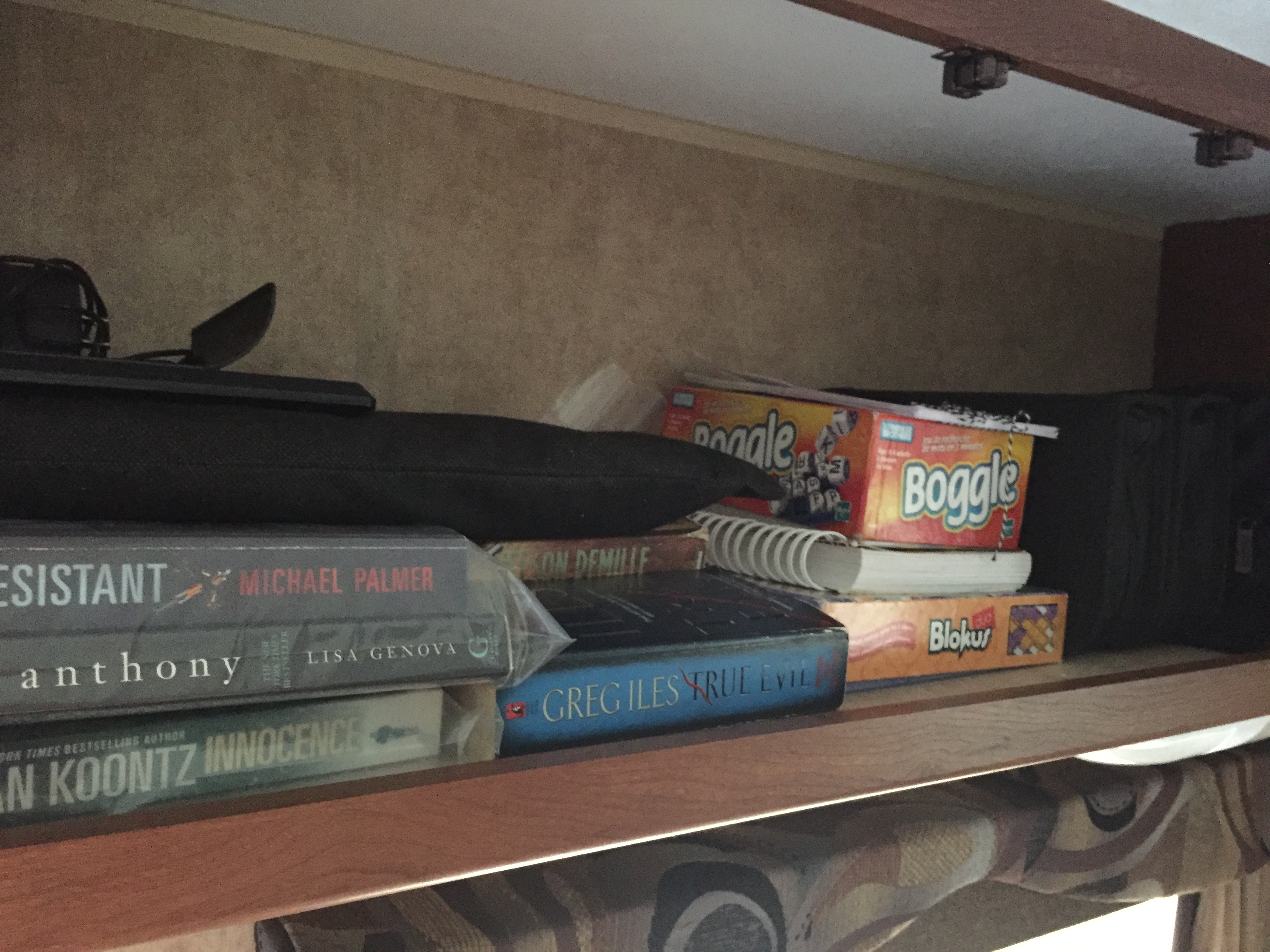 We also store the RV information package, the manuals for the TV, the multiple remote instruction booklets.     We also have a huge road atlas tucked in there….road trip baby!
And, in the event we don't want to stay inside when it's raining, we also have:
rubber boots
rain coat with zippable winter liner and hood
umbrella
Happy packing and safe travels!
Love always,