I love Wednesdays.   They mean dinner at the farm with as many family members as possible. It's easy to organize….we rarely deviate….and if you can't make it, oh well, catch you next week!  
Around 5 am that morning my sister decides that this recipe  for pizza dough is on the docket for dinner.   Without question, this pizza dough is THE BEST PIZZA DOUGH EVER.   Once we tossed on our favorite toppings, added cheese and waited impatiently for it to be done…..it made two huge trays of the best 'za I've ever had. Add …a few cupcakes…and dinner/dessert is sorted!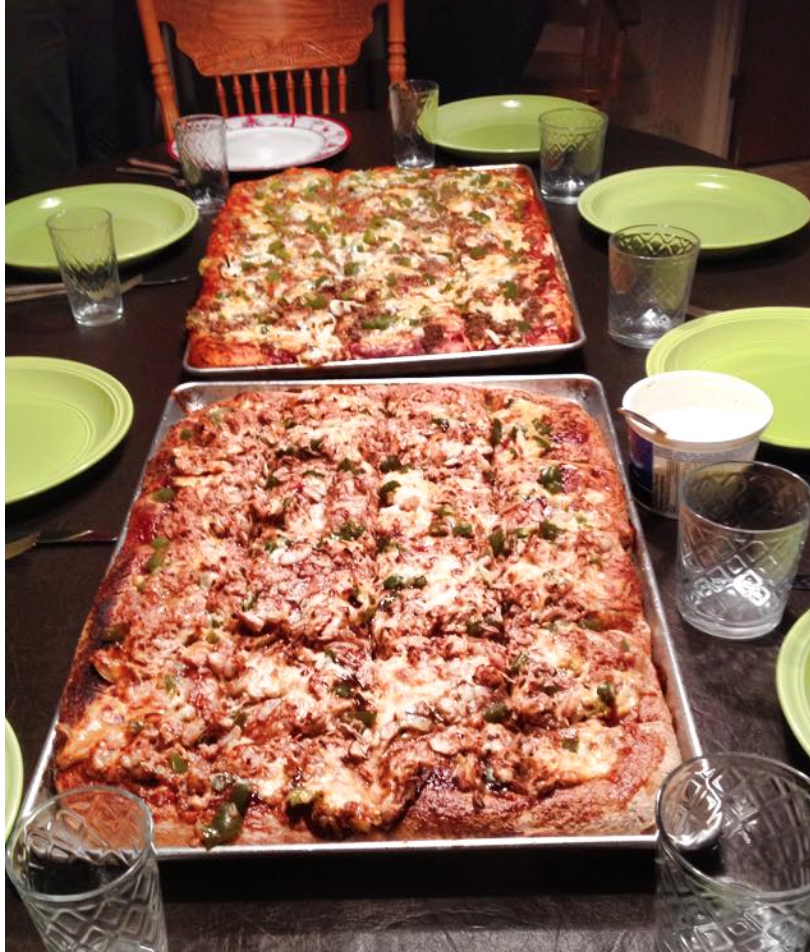 The pizza and cupcakes were good, but to be honest, every meal we have at the farm is amazing.  My sister is a gracious host and lets us turn her little piece of farm heaven into a noisy delightful chaos each week.    It's our day to catch up in person, time for laughter and hugs, heart to hearts over the mound of dishes, love, grace and joy.    OK…Let's face it…it's not really about the food at all.
I love schedules, technology, organizing and checklists but only so that I can have many more Wednesday dinners at the farm!  
Your time is precious!!    Spend it doing things that you LOVE with those you ADORE!
Love always,