The office was the first room to be packed up and cleaned.   It was the room we spent the least amount of time in as most computer time was spent on the couch or kitchen table.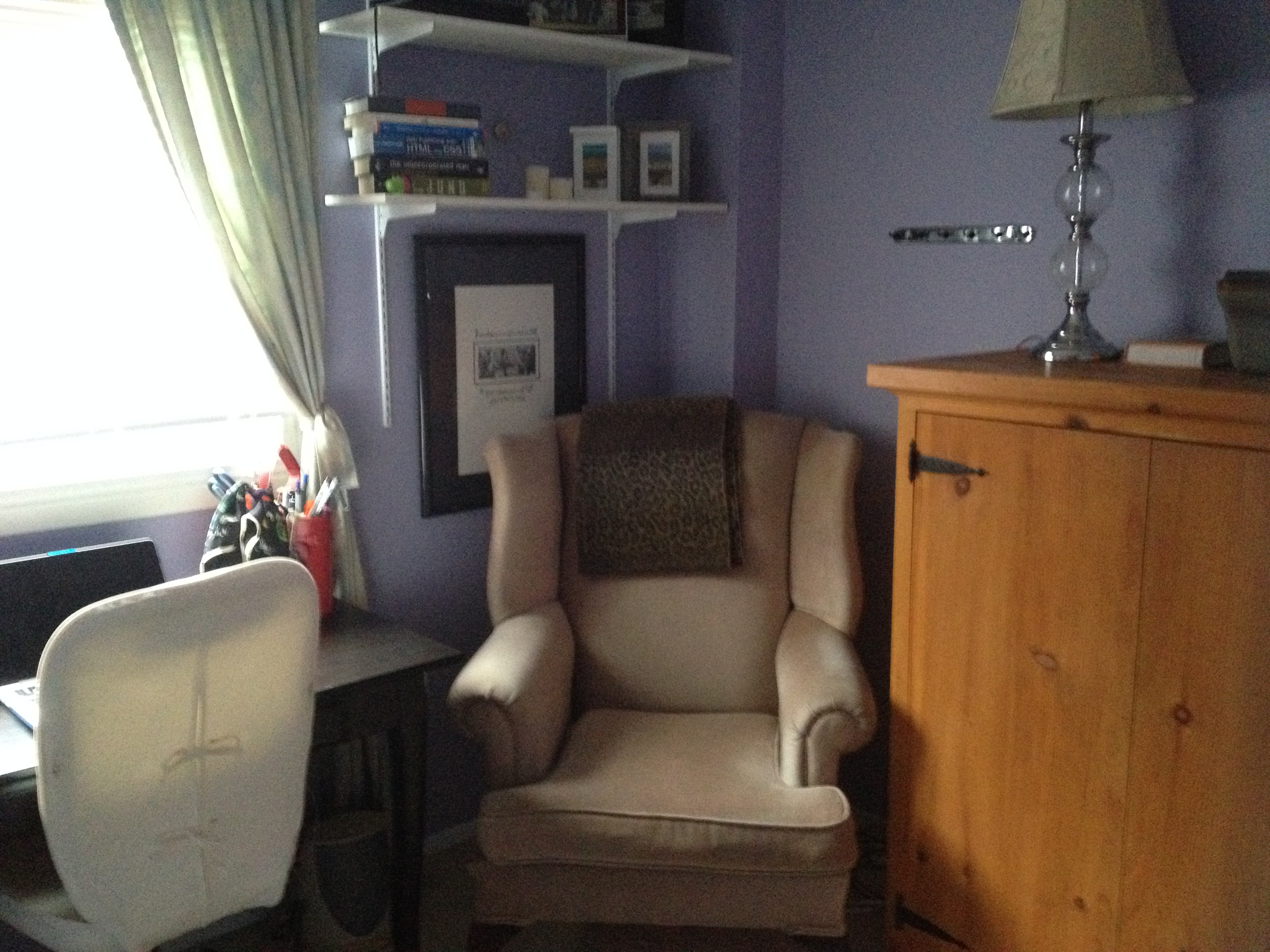 We marked the furniture that would go to storage, and the pieces we would take to our temporary home sweet home.   We donated a few pieces that we didn't love and voila!
Then the actual packing.   We filled the boxes with the things we knew we could send to storage and had a few boxes that had to be unpacked right away so we could function.   We didn't need to worry about internet or cable as that was already set up in the new place.    Our printer and all important cables were packed in the "open first" box.    One room down…the rest to go!
Happy Organizing!
Shirl