The living room furniture was on it's way out so we decided to either give it away or toss it out.  It had served it's purpose.    We circulated this photo to some local folks but ended up with no takers so…off to the dump it went.
Minus the puppy, of course!  🙂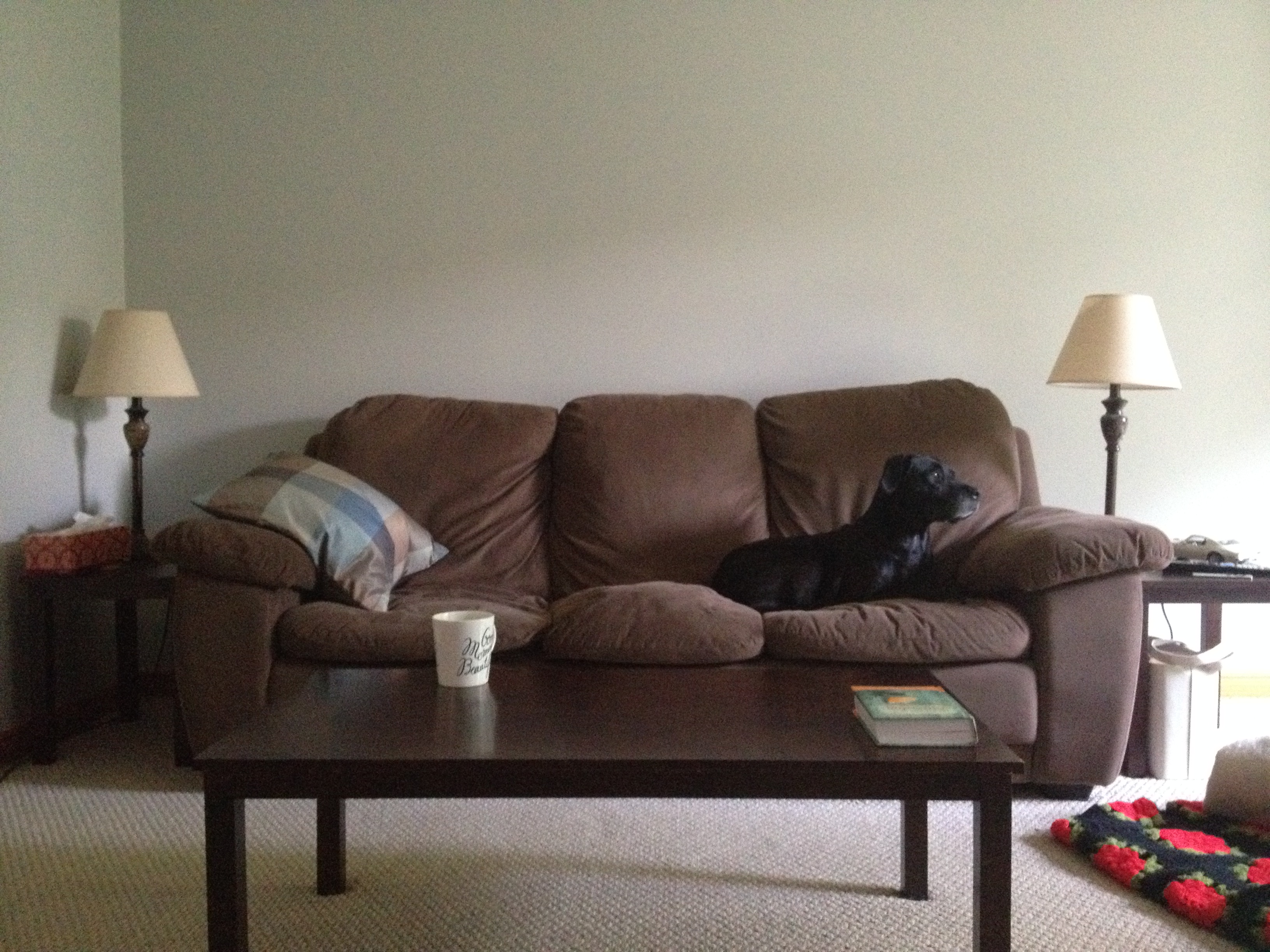 Clearing the clutter from all of the rooms in the house felt GREAT.    We really wished we'd have done this a long time ago.   It's time to move on from this address and start a new chapter of our lives.
Sending love, love, love (for a decluttered life!)
Shirl