Since I have the gift of time, I'm starting to pack now so I don't have a raft of things to do on moving day.  I'm starting with books, CD's and DVD's.
First.  A review of each book to determine the love factor.  If I didn't love it enough to pack it, I moved it into the donation bin.
Then CD's.   I don't have very many as most have been moved into Itunes, but DAH has quite a few gems.   I only culled my own pitiful collection.
Then DVD's.   Again, I've not been a collector but DAH has some of the most amazing collection of series and special editions.   I didn't cull these either for fear of reprisal.   Haha.
Second.  Don't fill the boxes to the top with books unless you have a chiropractor on call for your family and friends who are helping you move.  I packed them to about half way full, then added some of the linens and seasonal clothes that I would have to pack anyway.     If I could lift the box, then all good.
Third.   Start the inventory list on the computer or paper list.    Each box notes a box number, location and a brief description.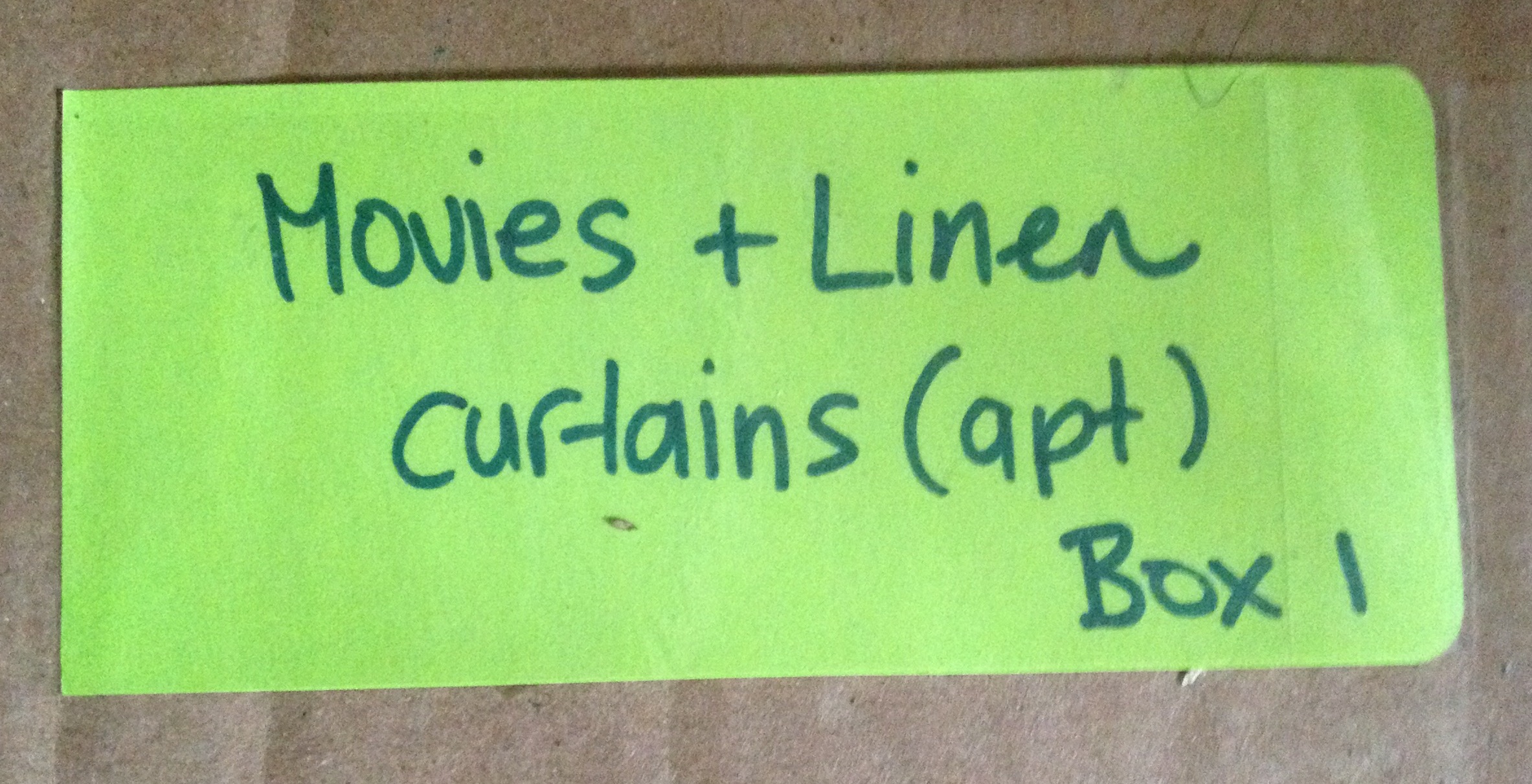 Fourth.  Invest in lots of boxes and packing tape.  🙂
Happy Organizing!
Shirl