We should have had one long ago.   Mom and dad always had that green astroturf type stuff that held sand and dirt in like no tomorrow.    But then, mom would rather have dirt on the outside, not the inside.   THAT's where i get it from!   🙂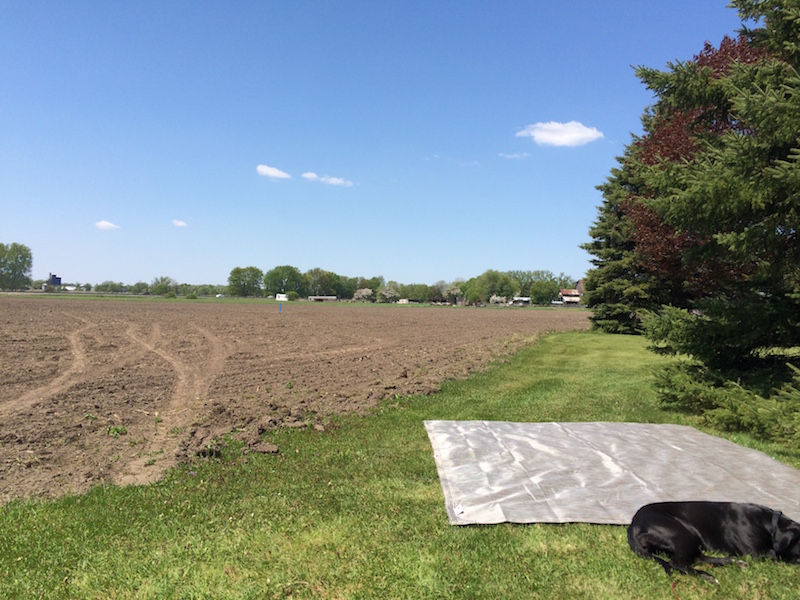 Fast forward to the day we bought out outdoor carpet.    You can read all about it here at Sienna Breeze.
In short, it's a 9 x 12 ft piece of heaven.    It has six d-rings that allow you to secure the carpet with your tent peg of choice.     The sand falls off your shoes and down under the carpet.    Never makes it to the first step.    🙂
Happy packing and safe travels!
Love always,