To celebrate the anniversary of my brother and sister in law, we took them to dinner at Watson's Farm for one of their "dinner in the field" events.
The focus for this event was corn and all things corn related.   The evening started with hors d'oeuvres at the main building, followed by a ride out to the dinner location.     As they delivered us to dinner, we received a brief tour of the farm, the types of produce currently in the field, innovation in irrigation as well as their commitment to environmental protection.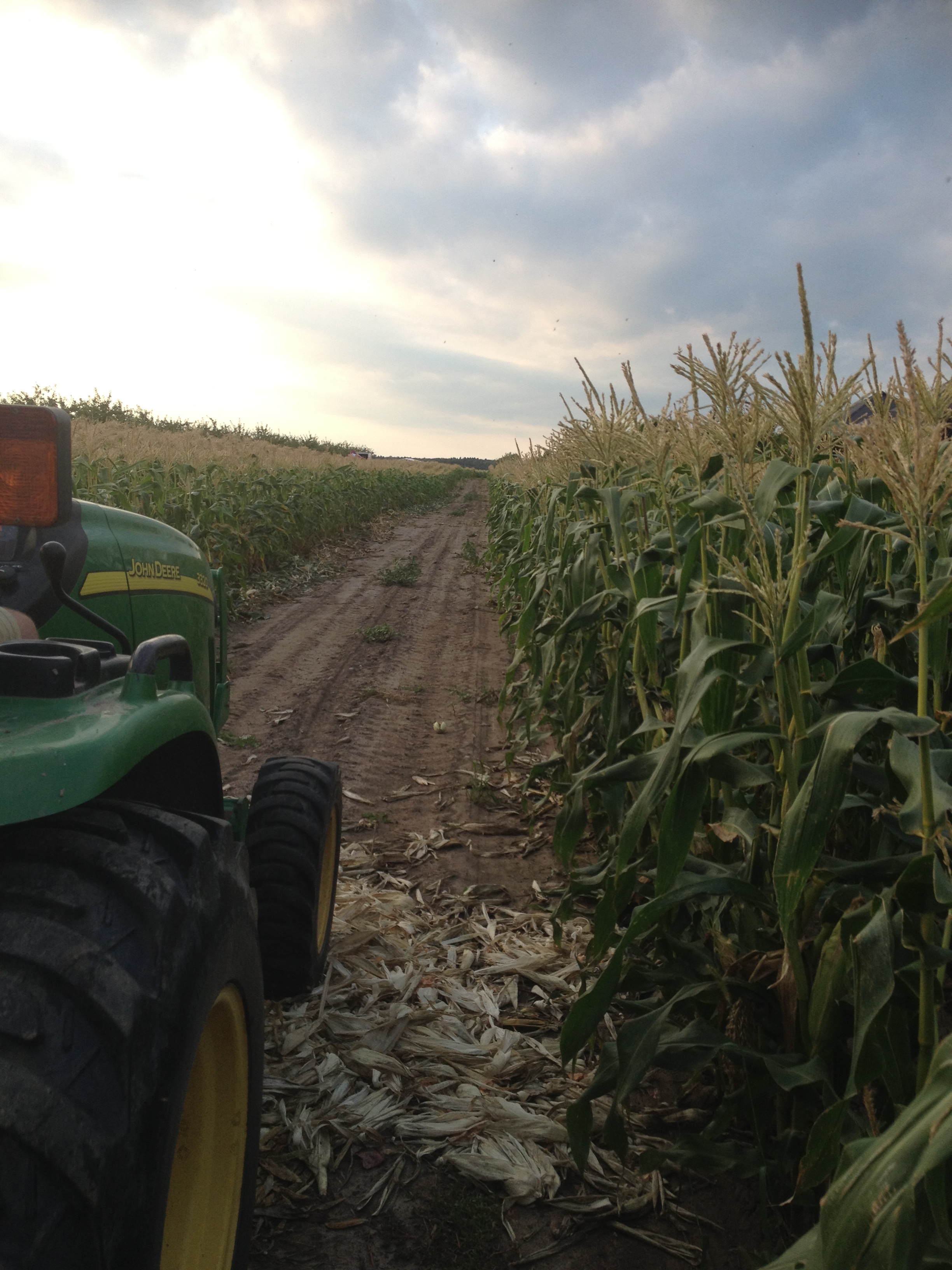 Dinner was spectacular.    Each course, explained by the chef, and enjoyed by all.     The corn on the cob (three different flavours) were my definite favourite.
We enjoyed it so much that we will be returning to the farm for the September event!    I think there's still a few spaces left!     You can contact Watson's Farm to find out more.
Watch for the PINK PUMPKINS coming for the FALL!!!   All proceeds to the local cancer centre.   You can thank the lovely Mrs. Watson for that endeavour…..I hugged her.   Just saying.
Love, love, love (my brother and sister-in-love)!
Shirl