One of the things I love most about vacationing in Calabogie is that Burnstown is just a short drive and aside from their artisan bread and GREAT coffee, they have the best pizza around.
Yup dear sister….I've been here three times this week, and I've had exactly the same thing.  🙂   Pesto, pear & pine nut pizza done in an wood fired oven….oh my mama!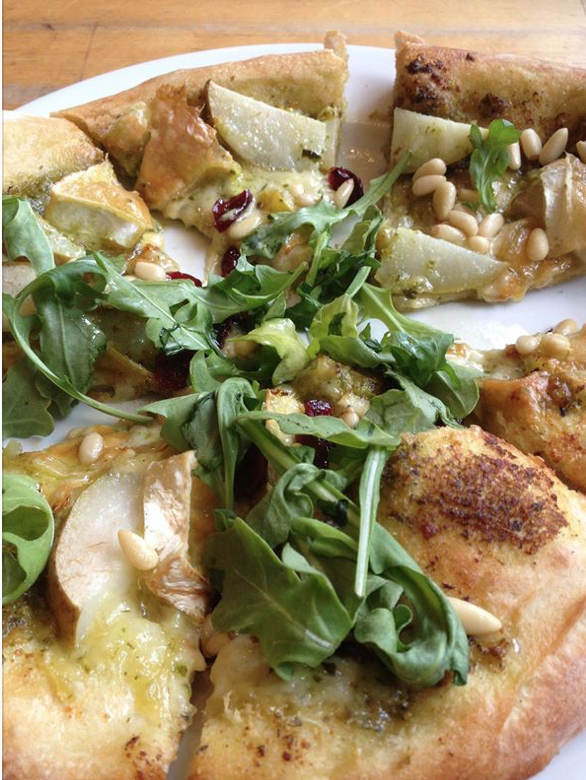 Sending (my sister) love, love, love!
Shirly