My favourite breakfast EVER ever is a smidge of bacon bits, with two eggs, zucchini and spinach in the cast iron frying pan.   It's a solid THM (S) breakfast and will sustain me right until lunch.   I added spices that I love (garlic, italian seasoning and pepper), then topped with nutritional yeast and a little parmesan cheese.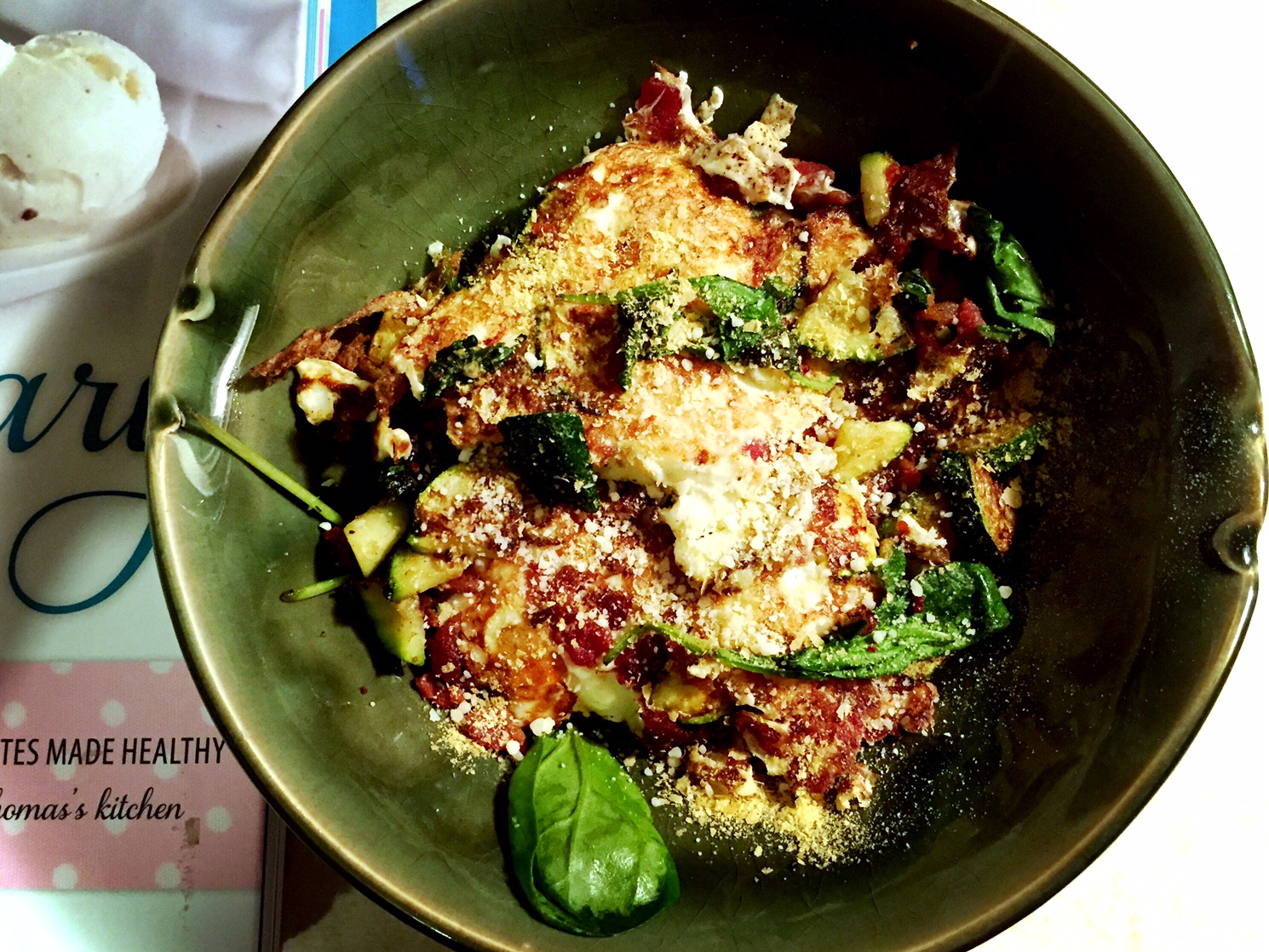 I added some Silver Hills toast for my love (for a delightful crossover) and voila.  Breakfast.   THM SO doesn't need to be complicated!!!
To learn more about THM, visit Trim Healthy Mama.   I could go on and on (and I do to almost anyone that will stop and listen to me for five minutes).
Love always,