After the rising cost of vanilla in 2016, I started making my own.   After a good six weeks, 20 vanilla beans and two bottles of vodka later…voila!  I could write a big long article about it, but it's already been done.   Go on, I'll still be here when you get back.  

https://wellnessmama.com/26180/vanilla-extract/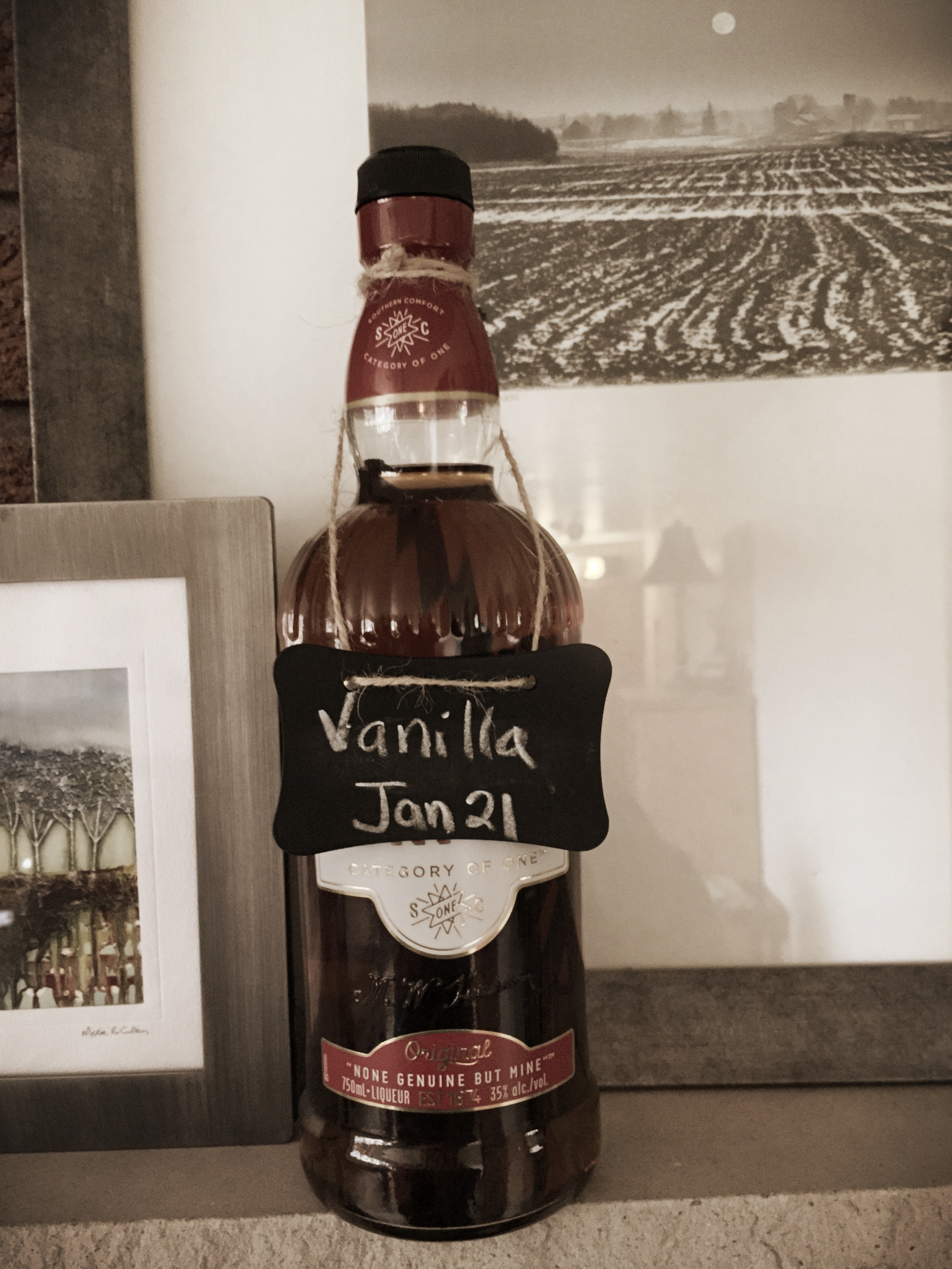 I don't love vodka, so although I started the first two bottles with that, I decided to try Southern Comfort for this round.   The vanilla beans are good to use over and over and over…so you do the math on the cost.   I imagine the better the alcohol, the better your vanilla will be.   Enjoy!   I'll never buy vanilla off the shelf ever again!
To learn more about THM (and the entire reason I go through so much vanilla), visit Trim Healthy Mama. I could go on and on (and I do to almost anyone that will stop and listen to me for five minutes).
Love always,