The love of a dog is like no other.  We had a dog growing up and our family was head over heels for many years.
Sparky was "not allowed" in the house at the beginning.    As in the first 10 minutes.   Once mom took a look at her adorable puppy pudge, "shivering in the garage", a suitable warm place was found for her in the basement.     From the basement she made her way to the landing…then the top of the stairs, and soon enough she could be found on the living room couch.  Well, the evidence was there upon returning from church on Sunday…the seat was a little too warm.   Sparky has been gone for many years and we still talk about her with great love at our family gatherings.
Enter Roxy.    Take one look at this picture and tell me who loves who more?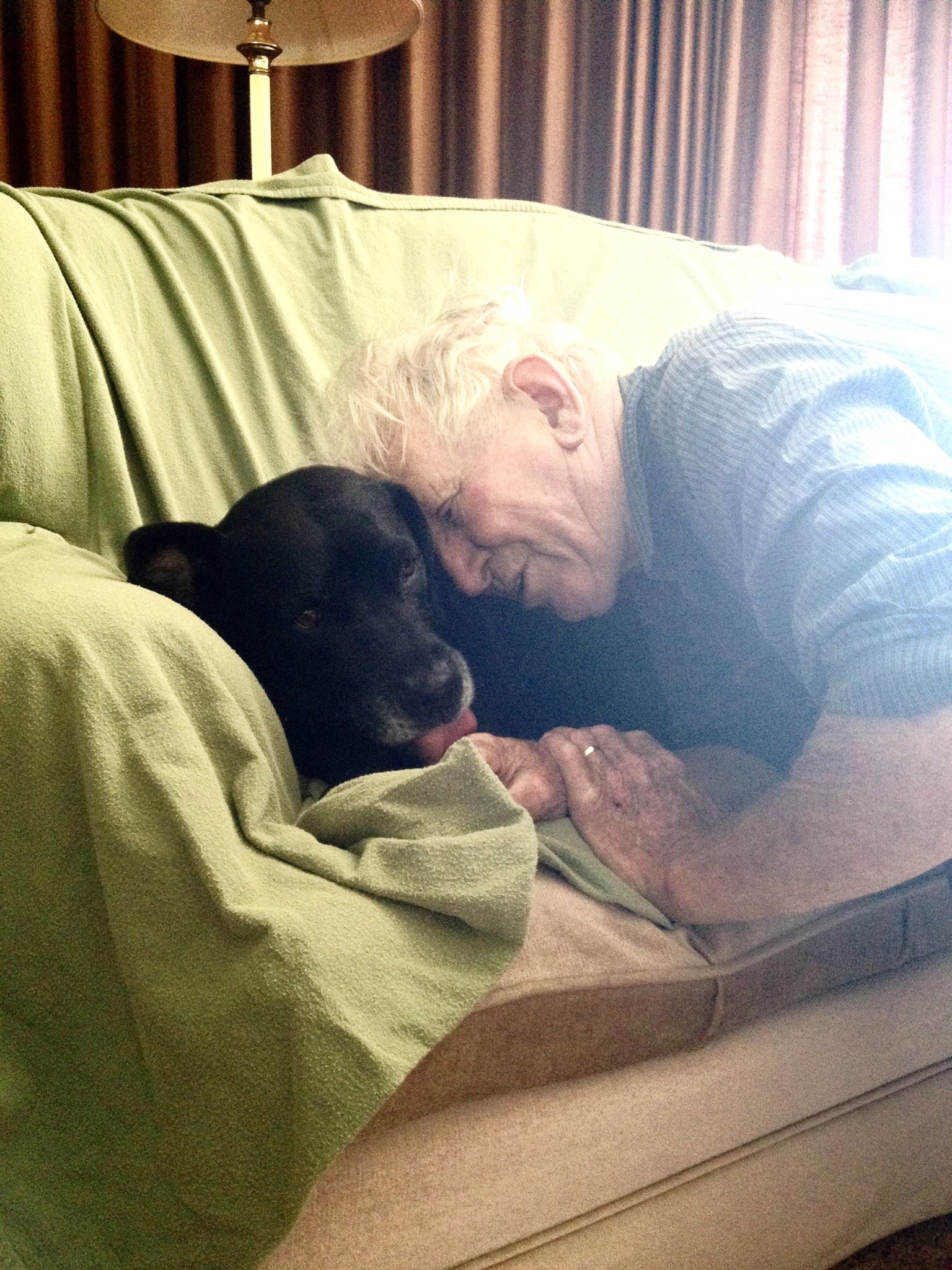 Roxy stayed with mom and dad while we were away.   She slept for almost 2 entire days when she got home.    She wandered outside, toddling after dad like they had been old friends forever.   To this day, when I drive down the laneway, she starts to whine and get excited, like she's saying….let me out mom! I know where I am.
It also could be the table scraps.   Just saying!
Love always,