The bedroom was last to pack up.   We ended up staying a few extra weeks to ensure that the house was secure until the closing date.    We trimmed down everything except for the bed and one dresser and moved everything else in the main move.
Once the clutter was out, it was quite amazing to see how efficient life can really be.  Minimal clothes to launder, hang and choose from in the morning.   A few mugs, 2 plates and 2 bowls plus a bit of cutlery and our favourite cast iron fying pan got us 90 percent of the way there.  🙂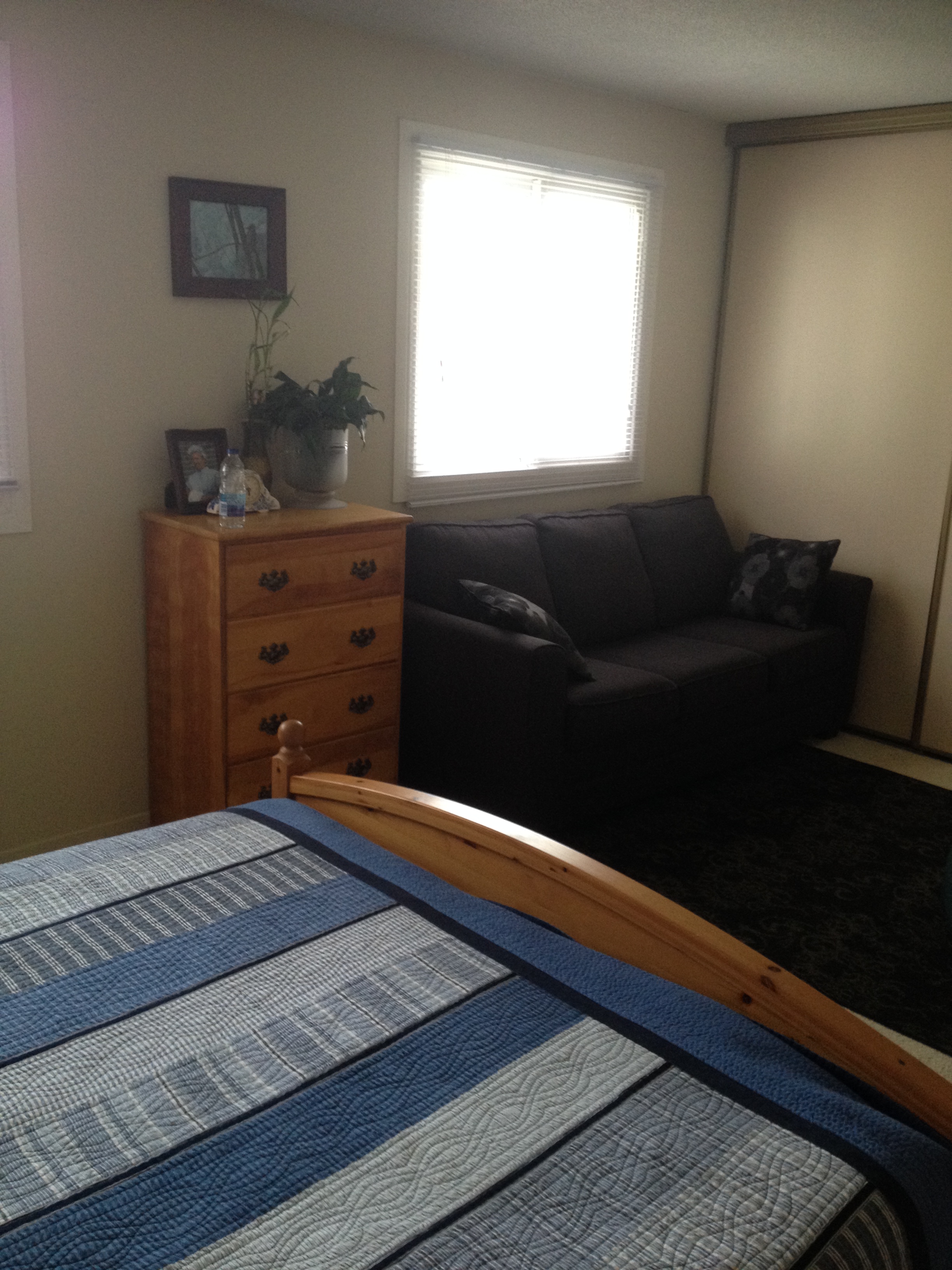 DAH and I are not attached to things and that became EVER clear this week.  We loved living very simply and without all of the clutter.   I wonder how many boxes we find we don't really need when we unpack for good!
Love always,