I figured that would get your attention. 🙂  
As we clean up the house and prepare for a move it's a good idea to have a designated area in the TRUNK for things that are to be donated.    As with most people who feel moved to clear out the closet clutter, some things tend to crawwwwwllll back into your closet if you have the donation box too close to your wardrobe.  🙂   As I'm just getting started, I have just the thing!
It's collapsable, has handles and is STRONG.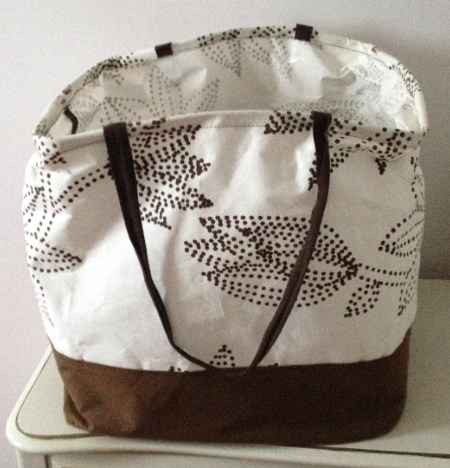 Ok, it's in the car – no more excuses!   As I wander through the rest of the closets in the house, I really only have only a few options after kijjii.   Be prepared to pack it, donate it or work with a consignment shop!         
These are a few local options that we've chosen.   It will help us declutter the majority of linen, small unused household appliances, clothing and furniture so that we can be on our way to a smaller space and a simpler life. 
Bibles for Missions
It's Worth Repeating
Clothesline
The Furniture Bank
Sending you love love love…
Shirly
P.S.  Your mini mission (YMM):    Move your "Junk" to the trunk!  😉