Three amazing kids have adopted me into their family and I've never been happier.
I was thinking about a symbolic way to keep them close every day…..and once I saw these, my heart sang a little song and I welled up like the emotional creature that I am.    The fact that these three rings sit right beside my beautiful engagement ring…says it all.    My family…all snuggled up on one hand.
If you're interested in your own version, chat with Melissa at her Etsy Shop called "Brag About It".    You won't be able to stop talking about these beautiful crafted pieces.
Full disclosure.  When these arrived, I cried all the way home from my post box.   🙂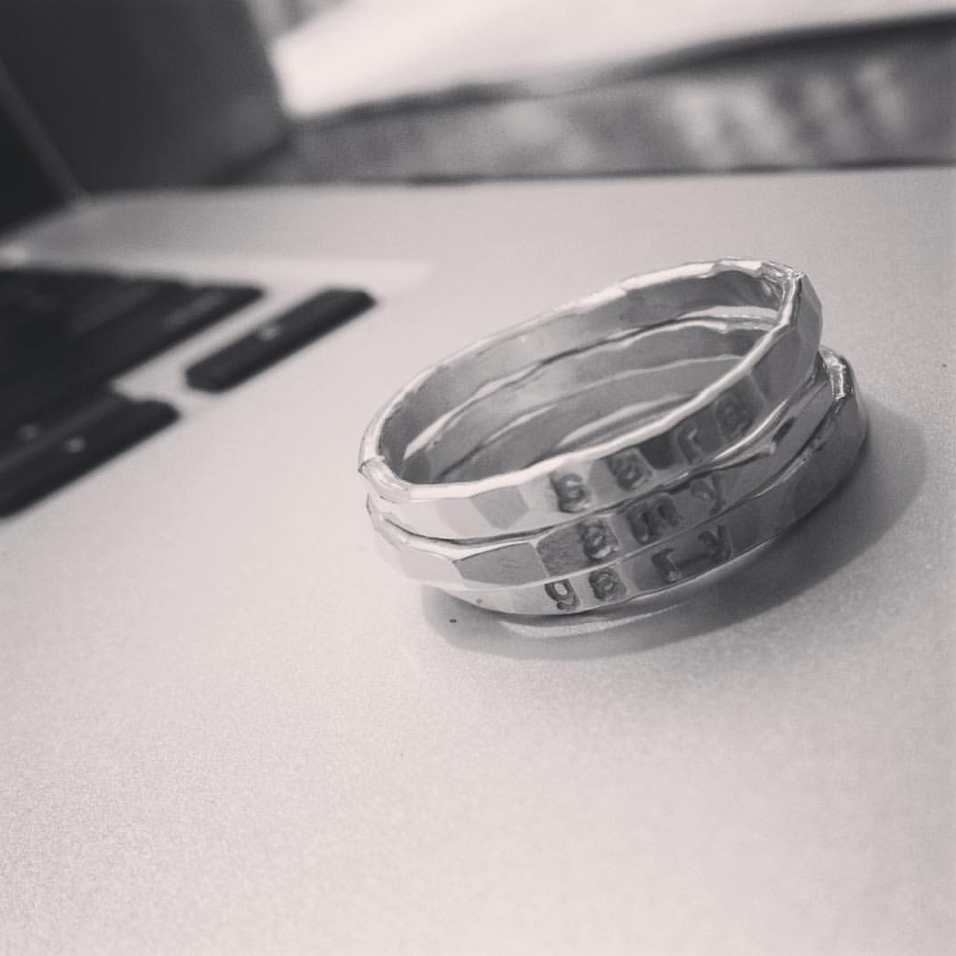 Sending you love, love, and more love!
Shirl