I know.   Tired of hearing me go on and on about THM right?   Listen up Dutch community.   It's time to talk seriously about cake and coffee.
This delight comes straight from the Netherlands, and is called 'Boterkoek', or Buttercake.   Roll the R…there you go….NOW you've got it!!!
I have made countless desserts for my love since we GOP (got on plan).   He has been most gracious for everything we've tried to date but the odd time I get a…ummm…its ok.   That's code for "I love you so, but you don't need to make that again on my behalf".  This recipe is a SHOW stopper.   His eye's light up, yes, absolutely yes I'd like dessert!    I've made it twice in three days already.   Did I mention there's no sugar?
Go right NOW and visit The Northern Nester to snag this recipe!  Stop reading!  Go.  NOW!  This lovely gem can be on the table in 45 minutes.  I promise you, your Dutch relatives will ask for a second slice and another cup of super strong coffee.
I posted a picture of my dessert plate.   Note that it's empty.   You took too long.
eet smakelijk!
Love always,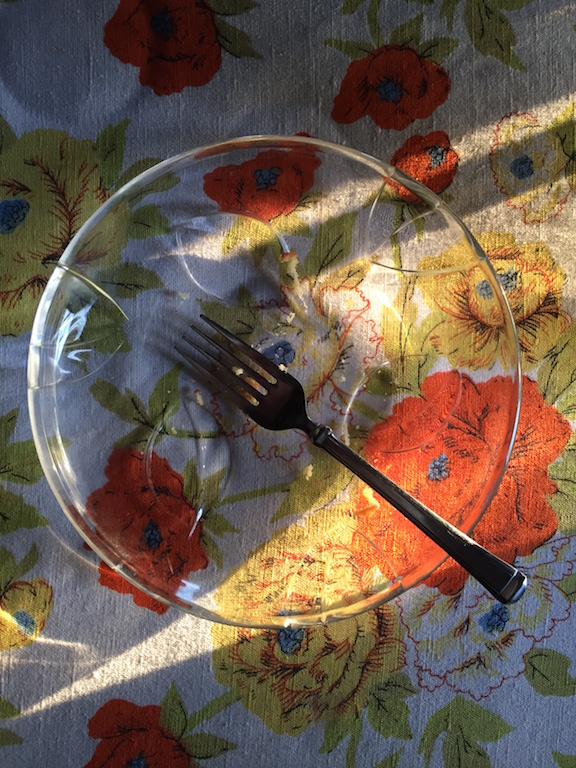 Yup, an empty plate.  I ate it all.  Why on EARTH are you still here?   I told you to go right NOW and visit The Northern Nester!